Range Rover Southampton
Regardless of whether you are looking to sell your Range Rover Southampton or buy one, Candy's 4X4 has got you covered. Our family operated company has more than 30 years of specialist experience with everything Land Rover related. Give our friendly team a call at your earliest convenience on 01425 655 009 to find out more about everything we can do for you.
Our Southampton Range Rover services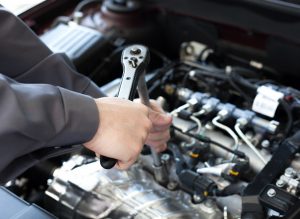 Are you looking for 4X4 cars for sale in Southampton? Do you want to buy a Land Rover Southampton? Want to sell your Range Rover in Southampton? You have certainly come to the right place – the Candy's 4X4 team are true experts with a great passion for what they do.
If you want to sell your Range Rover Southampton and get a fantastic price for it, then please go to our Sell My Car page for more information on how to proceed. We have found that the prices offered online are considerably reduced during the viewing process. You have nothing to lose by getting in touch with us to see if we can give you a better price.
Do you need to find a car, preferably a Southampton Range Rover? The process of finding your next vehicle can be an exhausting and time consuming one so why not let us handle it for you? We will do the hard work on your behalf and find your next motor perfectly within your budget.
Why choose Candy's 4X4 as your Range Rover in Southampton specialist?
The number one thing to know about us is that we are very passionate when it comes to Range Rovers. No other Range Rover Southampton expert can compete with our three decades worth of industry experience.
"I have been using Candy's for 13 years. I have always found Gordon and Roger to be the most knowledgeable specialists in all models of Land Rover. I have had work carried out on a number of Land Rovers from routine servicing to electronic problems with the latest Freelander to the more unusual V8 engine and gearbox installation on a Series 2A. I would rather trust my Land Rover work to Candy's than a main dealer or any other specialist. I always recommend Candy's to my family and friends even if they have other makes of 4X4. I have no connection with Candy's other than as a very satisfied customer of many years." –Robin Fenn
Here at Candy's 4X4, we keep our overhead low so we can offer genuine parts and unparalleled levels of service at a fraction of the price of Range Rover Southampton main dealers.
Contact our Range Rover Southampton team today
Contact us here at Candy's 4X4 to enlist our unparalleled expertise among Southampton Range Rover specialists. We are open from 8:30 AM to 5 PM, Monday through to Friday and welcome all customer enquiries.
You are more than welcome to call us between those hours on 01425 655 009 in order to speak to a team member about your Range Rover Southampton requirements regardless of whether you need to sell yours, want to buy one or are looking to book a service.
In case you would prefer to submit your Range Rover Southampton enquiry to us in writing, then please fill out the contact form on our website with some basic details and we will get back to you very shortly.
Alternatively, you can send your questions over to the Candy's 4X4 team via e-mail using gordoncandy@btconnect.com – we will always respond in a timely manner and advise you on the best course of action for your Range Rover in Southampton needs.