Hampshire Land Rover
Are you looking for a company that specialises in all things Land Rover? Hampshire based company, Candy's 4×4, provide a comprehensive range of services including sale of used vehicles, servicing, part replacements, and vehicle sourcing. Call 01425 655009 to discuss your requirements with a member of the team.
The Land Rover in Hampshire specialist
Whether you're looking to purchase, sell or service your Land Rover in Hampshire, you can rely on Candy's 4×4 to provide a professional and expert service.  With over 30 years' experience, there isn't a garage more qualified in the area. Find out more about our Land Rover Hampshire services by reading on below.
Sales
Here at Candy's 4×4, we inspect and service all of our vehicles before we put them up for sale. This means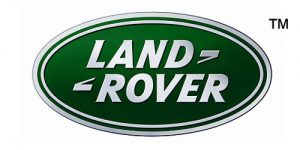 our customers are guaranteed to purchase a quality used Land Rover in Hampshire when they use our service. On top of that, you can be sure that all of our Hampshire Land Rovers are on sale at the fairest prices, reflecting their age, condition and mileage.
All vehicles come with a warranty, and we offer a 50% discount on services to those who have bought their Land Rover through our sales team.
Take a look at our current Hampshire Land Rover stock to discover your new vehicle.
Finding your next Land Rover
Whether you're looking to avoid long waiting lists by sourcing your preferred make and model elsewhere or you know there's simply no garage in the area that stocks the vehicle you require, count on Candy's 4×4 to find the Land Rover Hampshire doesn't currently have.
We can carry out a full inspection of the vehicle on your behalf and negotiate with the seller, so you benefit from the best price. We'll even offer to buy your current vehicle from you so you can use the funds generated from your previous car to purchase your new one.
Taking care of your car
We have been servicing Hampshire Land Rovers for over 30 years. We provide our customers with the same level of expertise as your local Hampshire Land Rover dealer but charge far less for an MOT, service or replacement parts.
As the number one choice for Land Rover owners in Hampshire, we can carry out complete engine rebuilds to suspension realignment. In fact, there's no end to the abilities of our mechanics.
We also possess all the latest diagnostic equipment, which means we can provide a complete service tailored to all of your Land Rover Hampshire needs.
As part of our service, we'll pick up your car for FREE and even supply you with a courtesy car if required.
Why should you choose Candy's 4×4?
Here at Candy's 4×4, we're all about providing an honest service. If you're looking for the best prices, whether that be for selling, purchasing or servicing, you can be sure that we will never overcharge.
As the Hampshire Land Rover specialist, we're proud to say that we are experts in Land Rovers of all ages, ranging from the very first 1948 model to the newest off the production line. All the work that we complete is carried out in line with the manufacturer's specifications, no matter the type of Hampshire Land Rover that you own.
As a small business, we pride ourselves on our customer service. Unlike main dealers, we build great relationships with all of our customers and reward them for their loyalty by offering 50% off services if you have purchased your vehicle through us.
We're also specialists in Range Rover and Land Rover Discovery.
Contact us
Come and see us at our garage and showroom on the Ashford Marine Industrial Estate. Or if you have any questions regarding our services, don't hesitate to contact us and speak to a member of the team today.