Are you looking to buy or sell a 4×4? Candy's 4×4 has more than thirty years of experience in providing cutting-edge services for buying and selling 4×4 cars in Dorset. Over the years, we have established a reputation for unbeatable prices coupled with a first rate service. All this and more makes us the first port of call for people who are looking for Land Rover vehicles, so call us on 01425 655009 today.
Discover the range of 4×4 cars Dorset
At Candy's 4×4, you can be sure that you will be treated to one of the largest selections of top of the range Dorset 4×4 cars. From the latest Land Rover models to used cars and collector's models, we are sure to have something to satisfy. Our team of skilled and experienced mechanics perform mechanical inspections onsite and are also ready to provide servicing and maintenance. Above all else, we are committed to providing fantastic deals on a wide range of 4X4 cars.
Some of the benefits of 4×4 cars in Dorset include: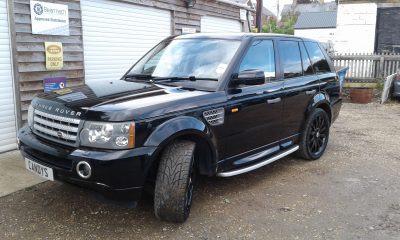 Several warranty types to choose from
A huge selection of new and used Land Rovers
Fantastic value for money
Full service and parts available
Impressive purchase prices for trade in vehicles
Full mechanical inspections carried out
Sell your 4×4 cars in Dorset
One of the great things about 4×4 cars is that they are extremely strong and sturdy, meaning that they are built to last for decades. People who have 4×4 cars that they wish to sell should make sure that they contact a member of the Candy's 4×4 team. We have an extensive list of customers who are looking to purchase a vehicle of this type and aim to make offers that are higher than it would be possible to achieve if attempting to sell independently.
Here at Candy's 4×4, we not only help sell your existing vehicle but will help you to find a car too. Read on below as we have listed information on just some of the types of vehicle that you can purchase from us.
Drive away in style in the Range Rover
This model was first released in 1987 and remains one of the most popular types of 4×4 cars in Dorset. This model comes loaded with an excellent number of amenities to help make it a very comfortable and stylish ride. While the Range Rover is the ideal vehicle for off road driving, it is also luxurious enough to manoeuvre through towns and cities.
Meet the Land Rover Defender 110
This magnificent model holds pride of place in our stock list of 4×4 cars Dorset. This model really excels when it comes to off road driving and features an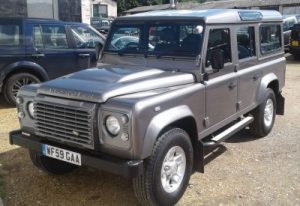 impressive 110 inch wheelbase that can easily tackle rough and slippery terrain. Despite its popularity these days among those in the know, only a limited number of Land Rover Defender 110s were originally produced. This means that anyone who has their sights set on owning this stunning model should snap it up straight away.
Checking out the Land Rover Discovery Series II
This beauty first hit the 4×4 scene in the early '90s and can be easily identified by its raised roof combined with stylish alpine windows. The roof rack makes these Dorset 4×4 cars a great choice for road trips with the whole family. This model offers more head and legroom than many of the older models in the Land Rover collection and it quickly became popular with people looking for a larger family vehicle.
A lot of care and attention to detail has gone into both the interior and exterior of this model and this is sure to be a vehicle that any owner will be able to drive with pride.
About Us and Dorset 4×4 Cars
Candy's 4×4 is a family run business that offers the full range of Land Rovers from the first model ever built to the latest additions. Each and every member of our team boasts extensive knowledge regarding 4×4 cars Dorset, which means that we are able to guide our customers to making the perfect choice to meet their transportation needs. We also offer plenty of money saving offers to ensure that you will not find a better deal on 4×4 cars anywhere else.
Contact Us
For more information about the latest deals on 4×4 cars in Dorset, you can contact a member of the Candy's 4×4 directly by calling 01425 655009. You can also send an email to gordoncandy@btconnect.com if you prefer.